Warehouse & Container Storage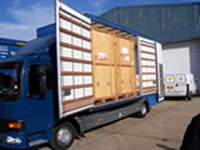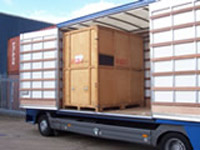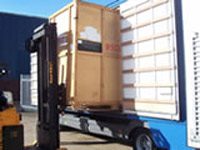 We offer a complete storage service with Containerized Facilities in our Storage Warehouse for in between moves. Our storage facility is dry, safe and secure.
Our removal lorry arrives at your home with the containers on board. Your items are then packed into the containers, wrapped in special removal blankets to prevent damage. The containers are then closed and remain closed until delivery to your new address.
Containers are loaded and unloaded by fork lift truck at our warehouse so manhandling of your goods is halved, thus considerably reducing the chance of damage.